Acheborn "The Demon Love EP" 7"
---





I recently bought a friend's 7" collection and am selling what I already have or don't need.  These are all in NM/NM condition unless noted otherwise.
This is part of the ONWARD // ASCENDANT campaign to raise funds to put a down payment on a warehouse.  In the next few weeks and months, I will be selling off some of my personal collection, NWN test presses (often with nicely printed covers and different vinyl color), demos, CDs and other rarities.  By purchasing this item, you are enabling me to fulfill my mission to promote real underground metal and inspire musicians, artists and creative people for generations to come. 
Please read more about the campaign below. 
To NWN customers and supporters:
Over the course of the past 15 years NWN has gone from a one man operation working out of a corner of the garage in an apartment in South San Francisco, to taking over nearly 1/3 of my current home plus two storage spaces in Oakland. Needless to say, the growth has come at the expense of personal space and efficiency. Storage for the label consumes the garage level and lower level of my home. I spend a great deal of time running up and down the stairs to pull records for orders, and records are often lost or misplaced resulting in them being listed as out of stock, when, in fact, they are still available. At this time, there is literally no more room to expand in my current home, and I need to look elsewhere. Also, storage in the garage level is concerning because, although it has never happened, weather conditions may arise that could lead to damage of the inventory.
The answer, of course, is to get more space. Geographic limitations make it impossible to add on to the house, especially given the amount of space that is required to make the operation more manageable. The only workable solution is to buy or rent a warehouse in Oakland. As anyone living in the Bay Area knows, rent prices are unreasonably high right now while mortgage interest rates remain very low, therefore making this a great time to invest in a warehouse. To this end, I've teamed up with two other Oakland-based businesses to buy a 10,000 sq. ft. warehouse in Oakland. The plan is to combine our resources and buy a bigger space to get "economy of scale" on our side. We will subdivide the space into three sections and run our businesses independently.
In the next coming weeks and months, I will be listing a lot of personal records, NWN test presses, and other rarities in order to raise the necessary funding for the project. After assessing the needs of each of our businesses, the other investors and I arrived at the conclusion that we need a 10,000 sq. ft. space in order to accommodate the storage and equipment needs of each business. The cost for such a space is about $800K. This means, each of the three investors must raise $60,000 for the down payment, and we set the deadline for spring 2016.
I would like to extend my gratitude to everyone who has supported NWN over the past 15 years. I hope to continue this label for years to come, but need your help once again to obtain more space so I can start a new chapter of NWN.
Never Surrender,
YK
NWN Productions LLC
Oakland California
P.S.  This is how the current NWN workspace works.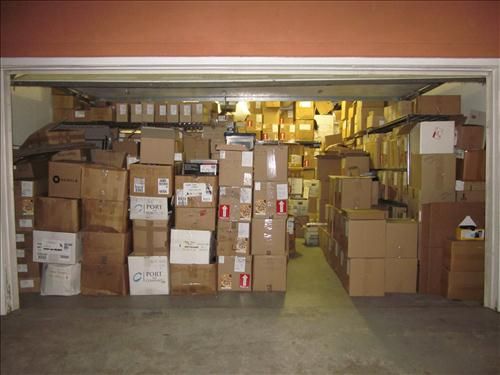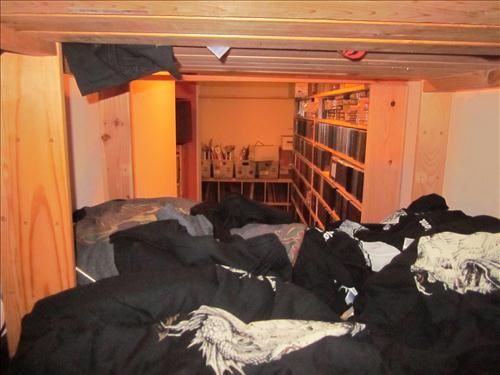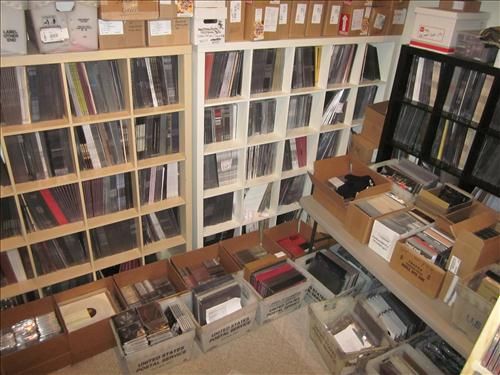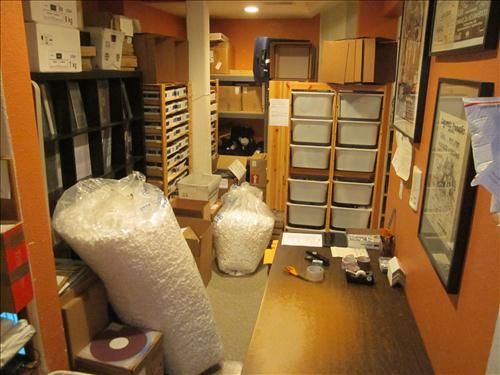 Related Products
---